Expert Media Marketing for Vision Practices
Targeted for a High ROI
 Whether you're a high-end optician, a progressive urban practice, or a more conservative optometry office with a moderately priced optical, social media is essential to driving sales and building brand loyalty.
 STEP 1: PICK YOUR CHANNELS
Consider each channel's reach, ease of use, and focus alignment with your business and patient/customer demographic when selecting the best social media outlets for your business. Most are excellent platforms for brand growth and creating sales.
 Facebook. With 1.86 billion users, and a growing platform of business-friendly features, Facebook is the king of social media.
 Instagram. With 400 million users and its photo-forward interface, Instagram is also a perfect match for ECPs. It's an excellent second choice for a social channel of focus.
 Twitter. If you can get your thoughts #hashtagged in 140 characters or less, Twitter—with 320 million users—is a strong third choice for a social channel to focus on.
 Pinterest. Love collecting or scrapbooking? With its share-and-discover platform, Pinterest serves up over 100 million people pinning to its site every day.
 Google+. Not quite the social media star that other sites are (but a powerhouse for SEO), Google+ is almost a necessity today; and creating and adding content regularly to your Google+ account will benefit your business. Encourage your customers to post reviews there, too, to help your website's SEO rank higher in local searches. Because, people love 5 stars.
 Live Stream Channels. Recently, live-streaming video has become extremely popular in the socialsphere. Facebook Live and Instagram Live Stories are an easy way to make a short video and capture real-time interest with accounts that you are already invested in.
 Yelp + More. Home in on alternate channels by asking your current customers how they were referred. In areas where Yelp is a common referral source, ask patients to submit reviews and post photos weekly to help your Yelp listing rank higher in SEO.
BONUS: SIMPLE, ONE-WEEK SAMPLE SOCIAL MEDIA SCHEDULE
Here, we lay social media posting out in living color with this sample social schedule, designed to inspire your audience and make your life easier. Build a brand and spread the wings of your business by posting a variety of content on a regular rotation. And, because we're in the business of selling clarity, aim to post only high-resolution images with your posts.
WORDS + PHOTOS BY TANYA N. GILL, O.D.
DAY 1: POST THE PEOPLE.
Add the personal touch by letting your audience "know" the people. Photos of the owner(s), staff, and customers add a special energy to the storytelling.
Knowing more = loving more = brand loyalty
Relevant hashtags: #drnames, #girlboss, #optometrist
DAY 2: POST WHAT YOU'RE SELLING.
Whether it's eyeglasses, contact lenses, or dry eye supplies that you're selling, product images are essential to establishing brand recognition. This one is successful because it is visually interesting along with the fact that it showcases the product.
Relevant tag + hashtags: @framecompany , #framecompany, #eyeglasses, #optician
DAY 3: POST A FUN OR MEMORABLE QUOTE.
Quotes are a key way to share your brand values and establish tone of voice. Quotes are extremely sharable and increase engagement. And, yes, spread your wings by getting shared!
Relevant hashtags: #qotd, #glasses
DAY 4: POST THE LIFESTYLE PHOTO.
Images focusing on your brand values such as color or fashion are content that your followers will love and engage with. The following image and caption are likable and subliminally speak to the product without obvious marketing.
Relevant caption: "Consider this a color vision test."
DAY 5: REPOST & CREDIT AN INDUSTRY FAVORITE.
Grow your brand by building a community around your favorites. Scroll down your social media feeds and share/repost with a courtesy shout-out. This will get the attention of the original poster and all their followers.
Relevant photo credit: @dcoptics 
DAY 6: REPEAT DAY 1 AND SO ON…
Top 10 Social Media Ideas To Engage Your Followers

1. Visual Content 
"A picture is worth a thousand words" Visual content on social media has proved to be more eye-catching and interactive than plain text, and will almost always get your followers interacting with you. According to Zabisco, 40% of people will respond better to visual information than plain text.  
2. Show That You're Human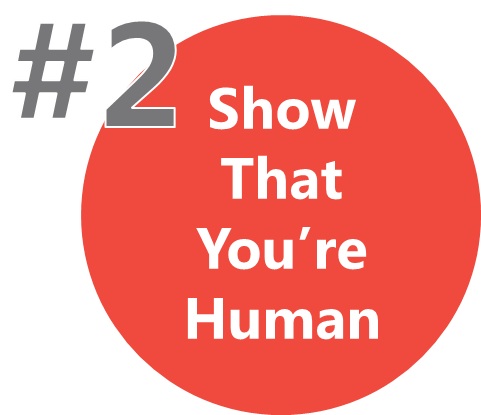 While automatically posting some of your content is an efficient way to manage your social media without taking away too much time from daily duties, it's important to remember to show your followers your human side. Commenting on posts and tweets, posting real-time photos, and using GIFs and hashtags are great starters.

3. Link to Content
One of the biggest things your followers are hoping to get out of you on social media is valuable information. If you don't have a ton of your own content to give, start writing some. Meanwhile, linking to information from outside sources is a great way to show that you aren't always focused on yourself, but willing to share the best information for your patients. It also might help you build relationships with other professionals in the industry.
4. Look at the Negatives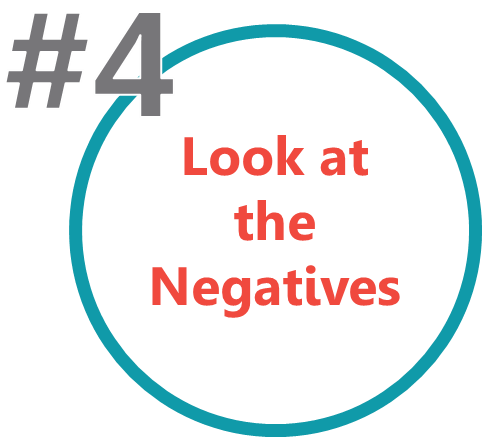 Some of our most popular content has been from blog posts that have a negative twist to the title. Such as, 3 People Who Destroy Eyecare Practice Efficiency and 5 Things Patients Hate About Getting New Glasses. Think of a trendy topic. Maybe you can find information or create your own article that shows a different side to the story. Negative posts definitely start a conversation, just make sure they're valuable to your audience.

5. Use Humor
Just because you're an eyecare practice doesn't mean you can't have a little fun with your patients. People like doing business with people they trust and can relate too, so don't shy away from using humor. Some of the ways we have a little fun with our followers is by posting funny animal photos on Fridays or by re-creating popular memes.  
6. Have More Than One Social Media Contributor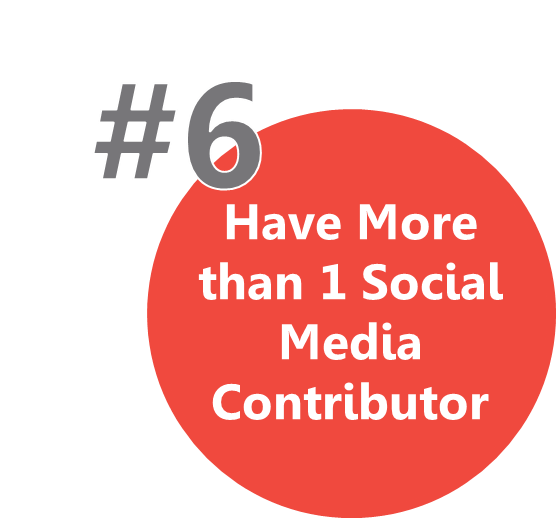 Don't have just one person at your practice manage all of your social media. What's interesting to one person might not be interesting to another. Having a couple of different office personalities posting to your social media pages will help appeal to a broader audience. However, remember to create some guidelines so that your postings stay on brand with your practice.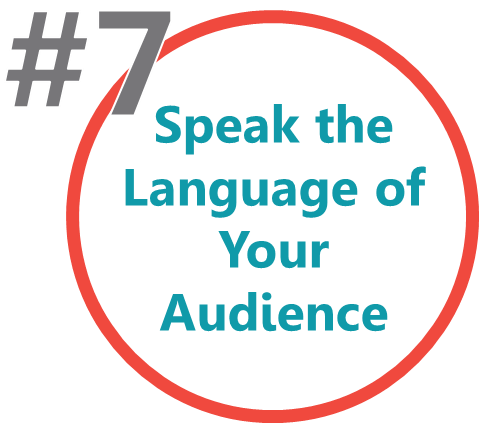 7. Speak the Language of Your Audience
You're an eyecare practice, so a lot of the knowledge and information you have can sound pretty technical to your everyday patients. And if you're posting technical or medical terminology on social media, there is a good chance your followers won't engage. Use colloquial language and make it relevant to your patients.
8. Be Interactive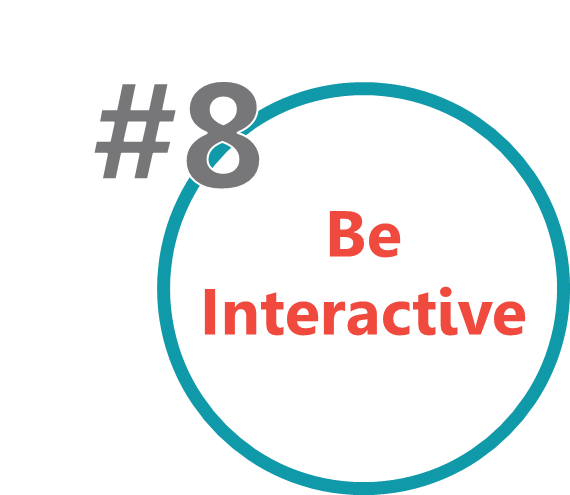 One of the easiest ways to create interaction on your own page is to be interactive with others. Get familiar with your followers. There will probably be a good handful that are the most interactive with you – recognize their names, give them shoutouts, and even do a giveaway.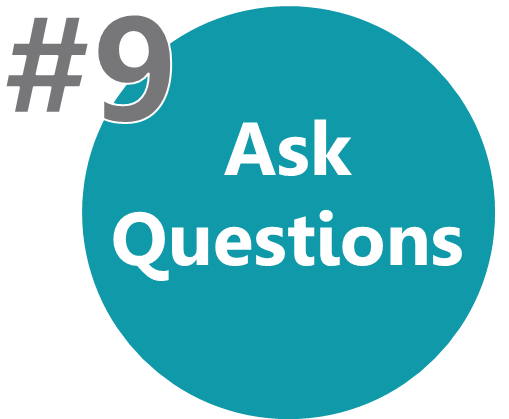 9. Ask Questions
This is one of the easiest ways to get feedback through your social media – conduct a poll on Twitter. At the beginning of the year we published a survey asking our followers to determine what kind of content they wanted to see on our blog (social media tips and advice was one of the most popular topics).
10. How-To's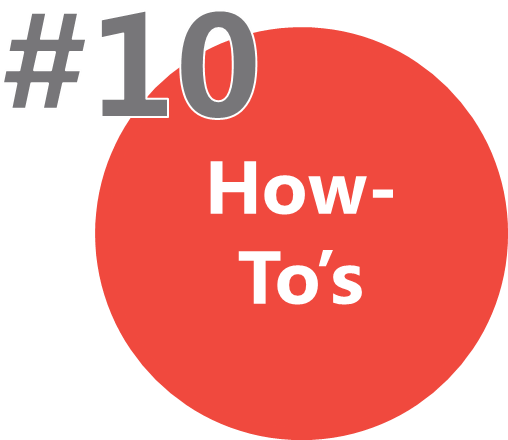 As we said before, most people are following you on social media in order to get information from you. How-to blogs and infographics are a great way to build credibility with your audience and there are a variety of ways to present this kind of information. Remember tip #1? Try uploading a how-to video to incorporate more visual content.
Schedule your 

FREE Social Media Audit NOW!!!
Free Audit--Normally $450 for New Clients: We will provide a competitive analysis, review what is and is not working for your practice, and a custom Social Media Marketing Roadmap. We won't know how to help you until we have a conversation!